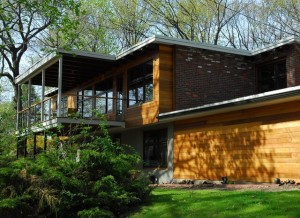 Are you looking for a durable single ply membrane for your flat roof?
Then you should consider a TPO (thermoplastic olefin) membrane, which is currently the fastest growing product on the single ply roofing market.
While initially used primarily in commercial applications, TPO roofing's durability, resistance to leaks, energy efficiency and competitive pricing have made it a popular choice for many homeowners.
See costs in your area Start Here - Enter Your Zip Code
Here is up to date pricing on TPO materials and installation, as well as a cost comparison between TPO and its two direct competitors, EPDM Rubber and PVC roofing membranes.
How Much Does It Cost to Install a TPO Roof?
A typical residential roof on a ranch-style home averages 1,600 sq.ft. For this size roof, you can expect to pay about $8,800 – 9,600 for materials and installation. (The estimate is a for a simple flat roof, and does not include the cost of tear off).
Residential TPO roofing costs an average of $5-6/sq.ft. (materials and installation). Commercial pricing is cheaper, due to larger sizes of the projects, and costs about $3.5-4/sq.ft. (materials and installation).
Additional Installation Charges
Keep in mind that the estimates above are for the most basic install. Most commercial and residential properties have roofs that have numerous penetrations, making the installation more complicated and costly. Also, a flat roof needs to be properly insulated, further increasing the total cost.
Here is a rundown of all the extra charges you should budget for:
| ITEM | COST |
| --- | --- |
| Install PolyISO Rigid Foam Insulation (highly recommended) | $45 – 50 / 100 sq.ft. for 1 inch thickness (equivalent to 6 R insulating value) |
| Tear-off and remove old roofing material | $0.75 – 3.00 / sq.ft depending on the material and number of layers. EPDM rubber is the cheapest to remove |
| Penetration Flashing (chimney, skylight) or curb | $250 – 500 each, depending on complexity |
| Small Pipe Flashing | $50 each |
| Large Pipe Flashing | $75 – 100 each |
| Install Roof Drain | $180- 250 each |
| Replace Damaged Plywood | $75 – 90 for each 4×8 sheet |
| Install Stainless Steel PVC Clad Edge Metal | $7 – 8 / ln.ft. Recommended on roofs located within 1 mile from the ocean. |
Cost of TPO vs EPDM Rubber
Of the three single ply roofing membranes, EPDM rubber is the most popular (both in residential and commercial construction) and the cheapest.
The average price for EPDM rubber (residential applications) is $4.8-5.5/sq/ft. for a 60 mil thick membrane (materials and installation). So an install on a simple 1600 sq.ft. roof will cost you about $7,680-8,800
Commercial pricing starts at.
Overall, EPDM is about 12-15% cheaper than TPO roofing.
However – the really interesting thing here is that RUBBER roof is actually more complex when it comes to installation and requires more attention, to make sure seams and flashing do not leak. Thus installation cost from rummer is HIGHER than that of TPO (and PVC). At the same time, material costs of TPO and PVC are not that much higher that EPDM and extra labor costs overshadow miniscule cost difference in materials.
What this means is that contractors installing TPO is MUCH more profitable for roofing contractors that installing EPDM.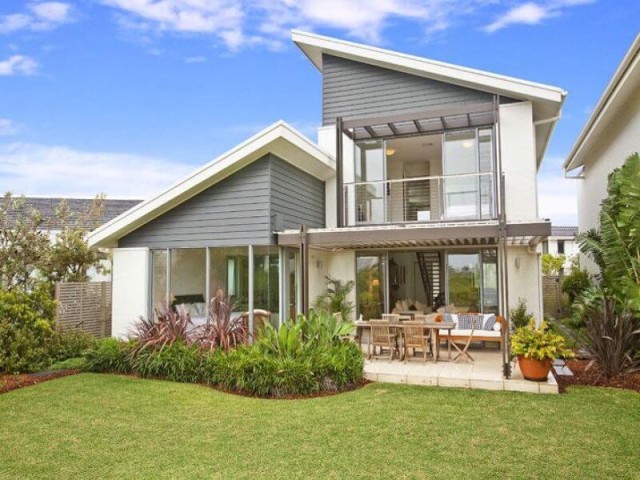 Cost of TPO vs PVC Roof
PVC is considered to be a premium single ply roofing material, for its long lasting, leak free service, high energy efficiency (reflects over 95% of solar heat) and low maintenance. Obviously, these desirable features come with a high price tag, and TPO roofing was initially developed to compete directly with PVC; to offer similar features, but at a lower cost.
For a residential install, expect to spend $6.5-7.5/sq.ft for a 50 mil thick membrane (materials and installation). This translates to $10,400 – 12,000 for a 1,600 sq.ft. flat roof.
If you want a thicker, more durable membrane, expect to pay $7.2 – 8/sq.ft. for an 80 mil thick membrane; $11,520 – 12,800 for a 1,600 sq.ft. flat roof.
Commercial pricing starts at
Overall, PVC is about 15-20% more expensive that TPO roofing.